The much awaited Kisumu Live Concert sponsored by Safaricom went down on Saturday 25th August in 2018 at ASK grounds.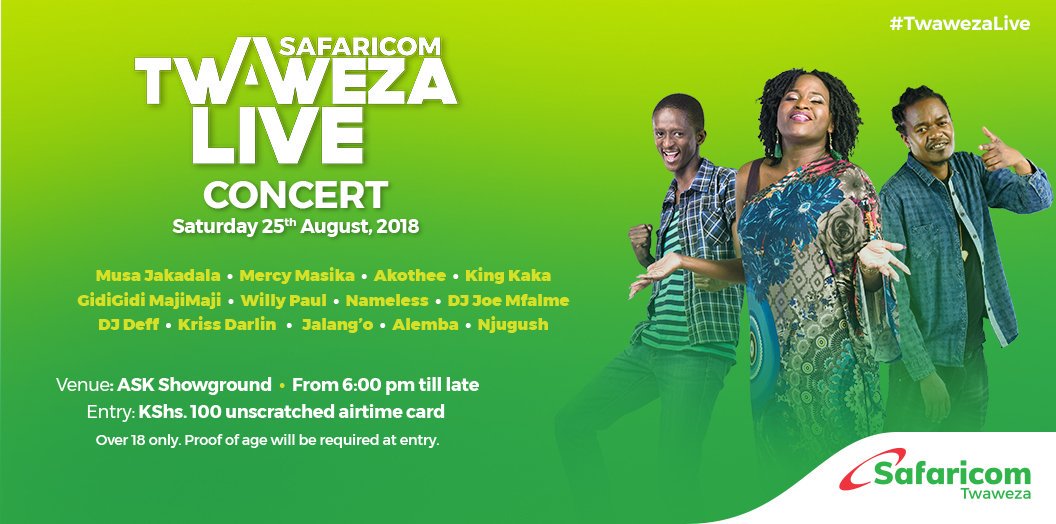 As expected, the show lived up to it's hype and publicity across the Nyanza region.
The show was an epitome of the Twaweza talent search auditions which had been taking place in the city
The winners in the categories of music, deejay and hype master will receive voice performance and music coaching from Sauti Academy as an award measure.
Twaweza Live is a platform that is giving an opportunity to people in various parts of the country a chance to showcase their talent in various creative categories. We want to live to our brand promise that when we come together great things happen. We have seen a lot of excitement and massive talent in the regions and we hope to leave a positive impact in the lives of the people that engage with us in the regions" Said Charles Kare, Acting Director, Consumer Business Unit, Safaricom.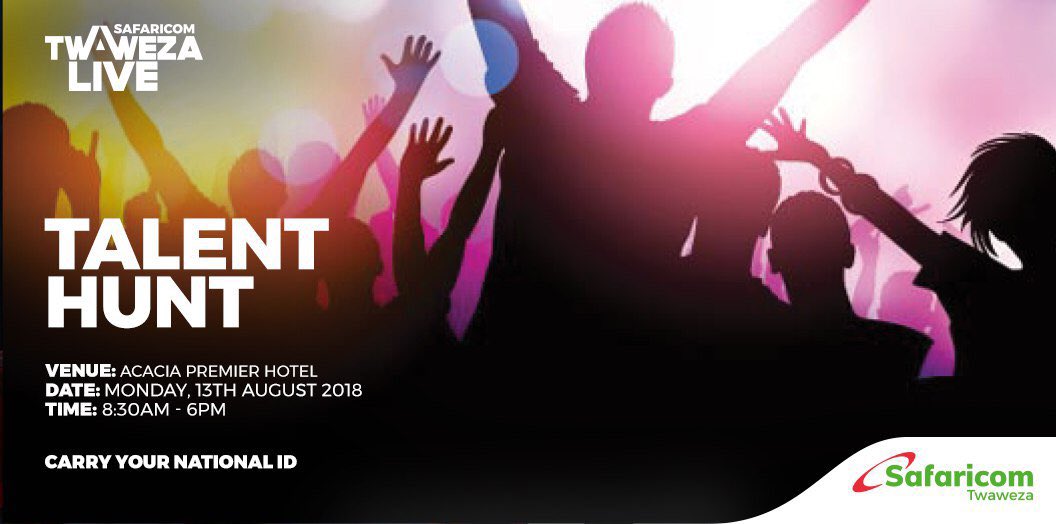 Already winners in other regions such as Eldoret Meru and Mombasa have already started reaping off with huge benefits.
Elias Ngotho alias MC Gallado who won the hype master in the Eldoret edition has been nominated to Talanta Awards as the MC of the year .
Twaweza concert final event in photos
And then Poze made these moments. .@WillyPaulMusic
A wonderful stage set #TwawezaLive pic.twitter.com/oZ7XoCmR7r

— Flex Kibet (@KibetKigen_) August 25, 2018
How people will be entering the #TwawezaLive concert at ASK grounds Kisumu this Saturday 🤣 pic.twitter.com/NdnD147RxT

— Droid (@droid254) August 23, 2018
Queen Mercy Masika and Willy Paul #TwawezaLive pic.twitter.com/VI6aXeUYhO

— Shosho Light (@carolinespencer) August 25, 2018
That @willypaulbongo approach is one of a kind!#TwawezaLive pic.twitter.com/lTzM8maEtD

— KISUMU'S FINEST™ (@SammyRanking) August 25, 2018
The men, the legends! @GidiOgidi @MajimajiKenya at #TwawezaLive! pic.twitter.com/X3ghMMzFpZ

— Safaricom PLC (@SafaricomPLC) August 25, 2018
Nguo za Timmy zinaendanga wapi? Ama hazikutosheangi then ukiingia kwa stage unasema I cant take it anymore. Asante sana @femi_one @timmytdat @jr_kakaempire for making Jana a success, this is what success looks like. #kakaempireisthelifestyle #eastlandoroyalty #twawezalive pic.twitter.com/WzHg6qYbCs

— KING KAKA (@RabbitTheKing) August 26, 2018
Kaka Empire crew in the building, @RabbitTheKing, DJ Jr, @timmytdat and Shiko @Femi_One#TwawezaLive pic.twitter.com/lmVZ2CSLEN

— Nyandarua's Finest (@IamSamiSamuel) August 26, 2018
Willy Paul brought nduthi guys to ze stage 🔥🔥🔥 #TwawezaLive pic.twitter.com/TfafEQN15C

— Shaffie Waru (@Mwass_) August 25, 2018
.@RabbitTheKing Kisumu you'll forever be unforgettable! #TwawezaLive pic.twitter.com/JCGbQXOVL0

— Safaricom PLC (@SafaricomPLC) August 25, 2018
Madam Boss on stage at #TwawezaLive! @AkotheeKenya pic.twitter.com/V2lcOkid1U

— Safaricom PLC (@SafaricomPLC) August 25, 2018
The energy on #TwawezaLive tonight. This is one night to never forget! 🔥🔥 pic.twitter.com/XNCtsyseLt

— Sαɴcтιoɴed Iαɴ Mαrĸ (@IanmarkKimani) August 25, 2018
.@namelesskenya drives the crowd crazy with his outstanding performance. Standing ovation #TwawezaLive @SafaricomPLC pic.twitter.com/vnn5hw6OEZ

— Trending in Kenya (@TrendingKen) August 25, 2018
.@WillyPaulMusic definitely outdid Njiwa 🕊️🕊️🕊️🕊️. #TwawezaLive pic.twitter.com/SztZ5fh7nO

— Safaricom PLC (@SafaricomPLC) August 25, 2018
The magnitude turn up. .#TwawezaLive pic.twitter.com/7AN1scAY6h

— Flex Kibet (@KibetKigen_) August 25, 2018